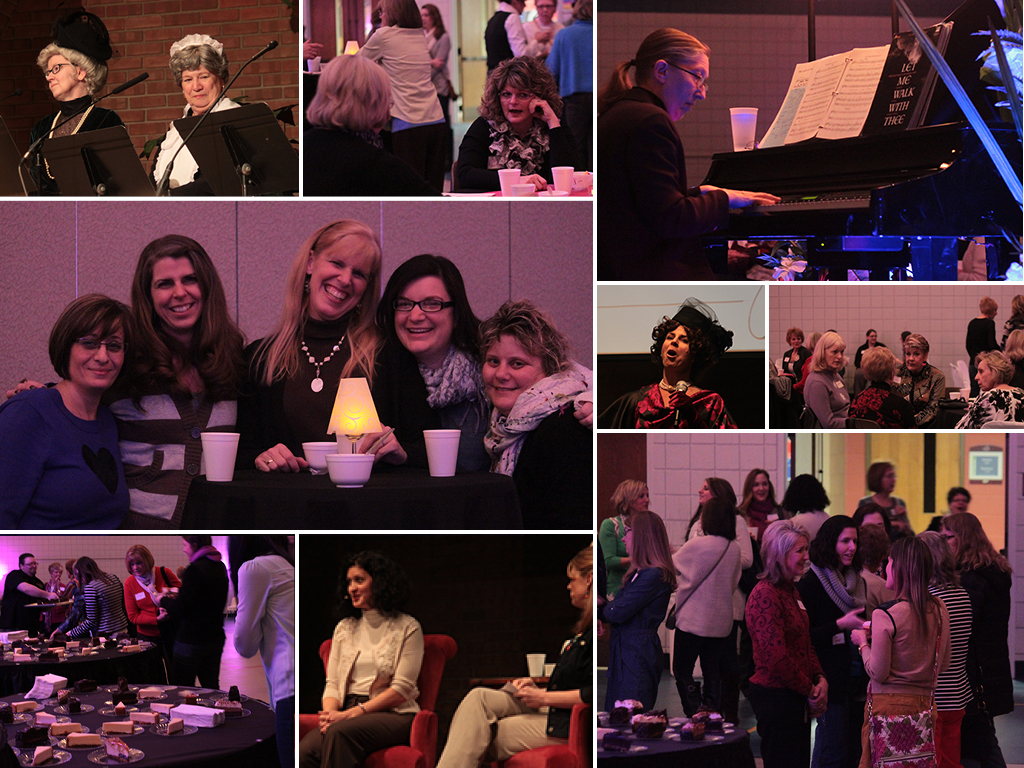 Thank you for everyone that came to the Girls Night.  It was really encouraging to see so many friends.
Even though I was not able to answer all the questions that were submitted, I felt God allowed us to talk about the things that he had for us that night.
Several of you have asked for more information — especially related to two of the questions.
Question One
In response to a question about how Jim and I maintain our marriage, I said one topic I believe is vital to the discussion of cultivating good marriages is the importance of a healthy intimate relationship.  The church often does a great job of speaking about the boundaries of sexual intimacy before marriage but sometimes fails to provide support and encouragement to couples after marriage.
Sex is not the most important aspect of a marriage relationship but it is a central part of what it means to be married.  While God designed the gift of sex to be the "super glue" of relationships (see Jim's sermon, "Sex in Marriage" from the 2009 series Like Christ:  Think. Love. Live.), it is a gift that takes work, sacrifice and time.  It is a gift that changes over the course of a marriage, and because sex reflects the core of who we are as women it often involves working through issues of how we view ourselves.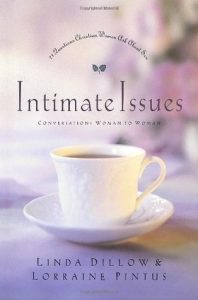 One good resource is Intimate Issues: 21 Questions Christian Women Ask About Sex by Linda Dillow and Lorraine Pintus.
These women candidly discuss the emotional, spiritual, and physical aspects of sex from a strong biblical basis.
Even though this book is helpful, don't face this issue alone.   Pray for a friend or mentor that you can openly, but appropriately, discuss these issues so that Satan doesn't end up manipulating God's good gift for great harm.
Question Two
If you are only able to read one book this year (although I would like to add the caveat to please, please read more than one book this year!!), my recommendation was Sensible Shoes:  A Story about the Spiritual Journey by Sharon Garlough Brown.
The book is a fictional account of four women, Hannah, Meg, Mara and Charissa, who do not know each other before God brings them to the shore of Lake Michigan to take them on a spiritual journey over the course of several Saturdays.
When we talk about spiritual disciplines, it can sometimes be confusing and overwhelming to know where to start.  Brown does a beautiful job of weaving together the successes, failures and heartbreaks of these four characters in a way that also provides a look at how the spiritual disciplines can allow God to transform us.
Brown also provides tools to help the reader learn along with the characters practices such as lectio divina, prayer of examen, wilderness prayer, praying with imagination and rule of life.   If these sound overwhelming or non-traditional, the book is a gentle guide to help you.
Sensible Shoes would also be worth reading and working through with a group of friends.
You can find out more about the book at sensibleshoesclub.com.
Thanks again for a fun evening together.
All is well,
Lisa