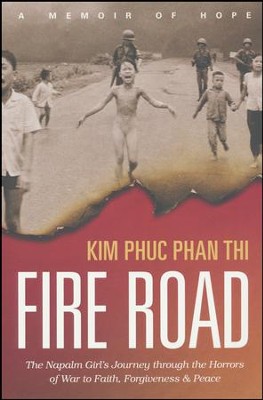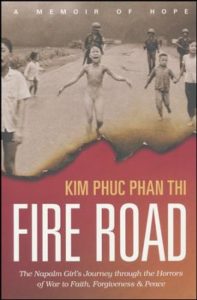 The haunting photograph of a young, naked girl screaming in pain after her village was bombed has become the defining image of the violence and tragedy of war.
In her new memoir, Fire Road, the famous girl in the picture writes how that hellish experience was also the path for her toward hope, forgiveness and peace.
On June 8, 1972, South Vietnamese planes accidentally dropped a napalm bomb on a small South Vietnamese village in Trang Bang that had been occupied by North Vietnamese forces. When the bomb exploded, nine-year-old Kim Phuc Phan Thi's life changed forever as the napalm substance landed on her body, burning through her clothing and many layers of her skin.
Miraculously, Kim's story did not end that day despite being left for dead in a hospital morgue. Her ongoing and excruciating physical pain, as well as deep emotional and spiritual suffering, would continue to haunt her life until she discovered a bible while studying at a university library in Saigon. Through a family connection to a local pastor, she began attending church and heard the gospel for the first time. On Christmas Eve 1982, she went forward at the end of a service to invite Jesus to come and bring peace to her broken soul.
Her remarkable story of escaping Vietnam and God's protective hand on her life make this book a beautiful testimony of resilience made possible because of faith. The greatest impact of the book for me was her ability to forgive those who hurt her. In her current calling as an advocate for child victims of war, she seeks to promote peace and encourage healing and reconciliation for everyone affected by the ravages of war.  Tucked away in the acknowledgements (always read the acknowledgements!) is this amazing paragraph:
I still do not know the name of the pilot who was responsible for those napalm bombs falling on my village in 1972, but I do not need that detail in order to convey these thoughts: I would love to meet you someday. I would love to offer you a warm smile and a long hug. I would love to look you in the eye and say to you, "I forgive you. It is in the past. Let us move forward in peace." War is hard on all involved, and so my country's war surely wounded you too. I pray that you have found healing across the years that have passed. And that you will carry my forgiveness with you always.
All is well,
Lisa