In his recent sermon entitled Exile, as part of our series on doctrine explored through the lens of salvation history, exile was explained as "an extended experience for a Christian where the blessings and privileges of life are taken away because we have forgotten the Lord and his commands for our lives. We are removed from 'home' and sent into the 'wilderness.'"
Jim encouraged us to consider if God was asking us to show kindness to someone who might be exile. If you are wondering how to show kindness, one idea to consider is a dedicated season of prayer for them.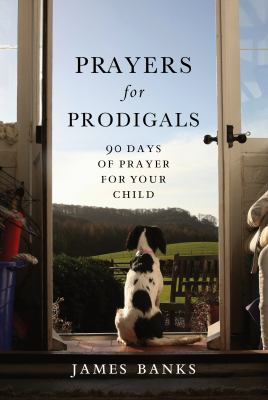 Although one of the kindest things we can do for loved ones experiencing exile is to pray for them, it can be challenging to know what to pray. If your loved one is in exile because they are a prodigal (this word comes from Luke 15:11-32 but is an appropriate term for any Christian experiencing exile), I highly recommend Prayers for Prodigals: 90 Days of Prayer for Your Child by James Banks. While it is specifically focused on children, it is easily adapted to anyone you love.  And you could select a few prayers if you want to make a shorter commitment, perhaps for the 40 days of Lent.
The blessing of the book is found in 90 scripture-based prayers that give you words to pray when you don't know what to pray anymore. The prayers address many of the emotional, practical and spiritual challenges of having a loved one who is a prodigal. I also appreciate that there is space at the end of each prayer to write your own specific prayer.
On a personal note, I had the opportunity to spend some time with the author in October 2019 at an Our Daily Bread writer's conference.  I deeply appreciated his commitment to prayer and his love for those who are struggling to believe. I know you will be blessed by praying your way through this book.
All is well,
Lisa